You are browsing the Blog for Festivals.
August 5, 2016 in Festivals by Yasoda nandana dasa
WWW.VEDAVEDA.COM
Dédié à Sa Divine Grâce A.C. Bhaktivedanta Swami
Srila Prabhupada Fondateur du mouvement Hare Krishna.
Dedicated to His Divine Grace AC Bhaktivedanta Swami Prabhupada
Founder-Acarya of the Krishna Consciousness Movement.
PRABHUPADANUGA MONTREAL
---
Pour lire le bulletin, il suffit de cliquer sur l'image.
To read the newsletter, simply click on the image.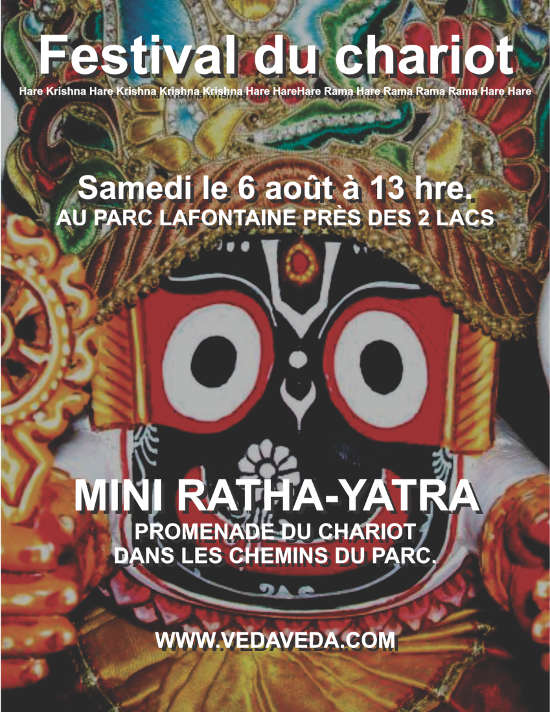 CHANTEZ / CHANT
Hare Krishna Hare Krishna Krishna Krishna Hare Hare
Hare Rama Hare Rama Rama Rama Hare Hare
ET SOYEZ HEUREUX! / AND BE HAPPY!